Ntozake Shange '70 Archives: Recent Acquisitions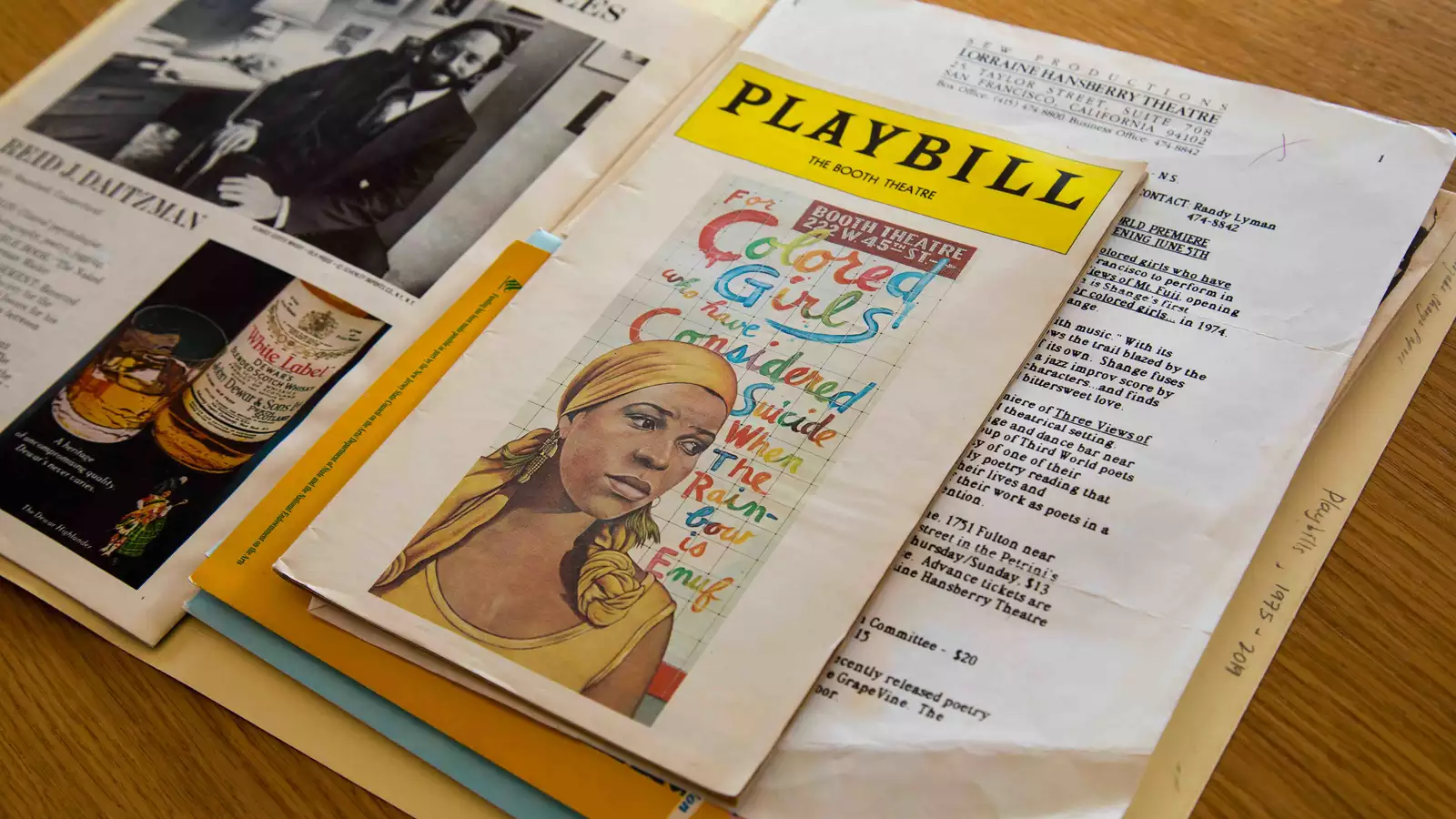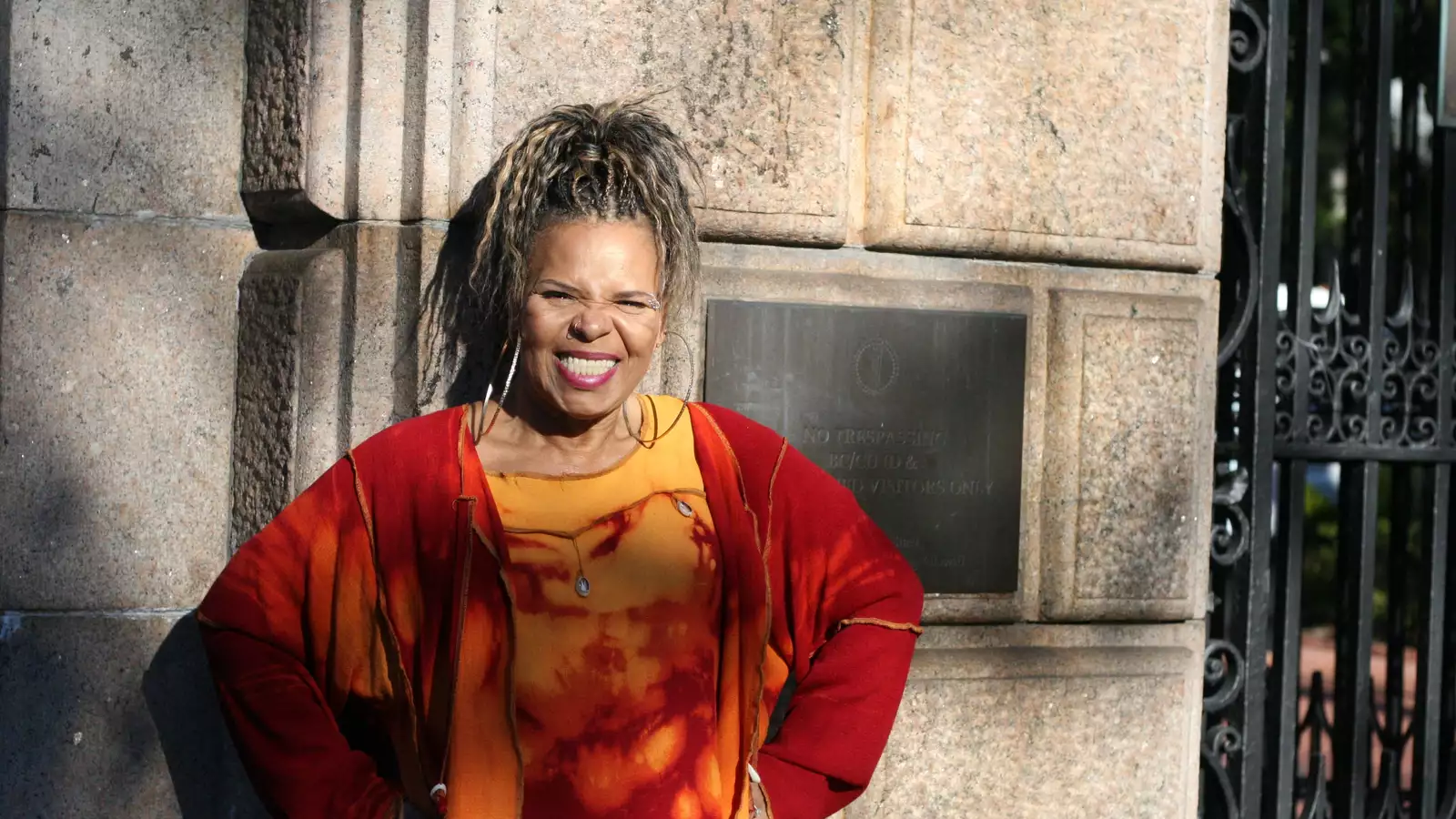 This spring, audiences will be transported to the world of Ntozake Shange '70 — a place where Black women sing, dance, love, and heal, while dressed in the colors of the rainbow and wrapped in poetry — with the expansion of her personal archives at Barnard College and the Broadway reopening of her Obie Award-winning 1976 play for colored girls who have considered suicide / when the rainbow is enuf. The choreopoem, whose origin can be traced to Shange's time as a student at Barnard and opens on April 20, will allow a new generation to witness her genius. And should those theatergoers — as well as the many who have revered her work for decades — want to learn more, they can visit the College, which houses the largest personal archive of the poet, playwright, novelist, and Black feminist.
Last summer, the Barnard Library Archives and Special Collections acquired an additional trove of personal, artistic, and professional items from the Ntozake Shange Trust to supplement the Ntozake Shange Papers, a signature collection that the College already possessed. The new pieces include unpublished manuscripts; annotated drafts of works (of for colored girls…; Spell #7; If I Can Cook/You Know God Can, Some Sing, Some Cry; Dance We Do; The Love Space Demands; and the Lizard Series); unproduced teleplays, personal journals, and notebooks; correspondence, family photographs, storyboards that she created; and dance choreography. These additions double the size of the existing collection, which is the most frequently used collection of personal papers, by students and outside researchers, in the Archives.
"There is no more fitting home for our sister's poems, plays, essays, musings, awards — and comforting accoutrement — than Barnard, her beloved alma mater, which nurtured, supported, and loved her back," said her siblings Ifa Bayeza, Ambassador Bisa Williams, and Paul T. Williams, Jr., in a statement to the College about their sister, who died in 2018 at age 70. "This collection reveals the fullness of Ntozake Shange's brilliance: uncensored, complex, comprehensive, humorous, introspective, unambiguous — revolutionary. It will provide researchers, artists, and most importantly, women of color a source of inspiration, validation, and affirmation for generations to come."
The original collection was hand-donated to the College in 2016 by Shange herself. It came directly from her Brooklyn brownstone and included personal artwork; drafts of work; photographs; a rosary that she purchased at the Vatican (Shange considered the Virgin Mary to be "the ultimate goddess"); and a copy of Phat Mama magazine, a literary collection by Black women at Barnard that she edited and contributed to as a student.
Barnard was not only the place where Shange went to school — it was also the place where she became a woman. "I feel as though I came of age as a feminist and an artist at Barnard. I formed the basis of my critical thinking in English and history classes. I was a member of consciousness-raising groups, the antiwar movement, and Black-student movement. I got all that I ever imagined from an all-women's college, and I thought my archives belonged here," she said after donating the original collection in 2016.
Watch the video of Shange below, from 2016, discussing her archives and body of work:
Upon graduation, the College continued its connection with Shange, who published 19 collections of poems, more than 15 dramatic pieces, five novels and five children's books, three essay collections, and three anthologies over the course of her career. In 2013, the Barnard Center for Research on Women (BCRW) hosted a conference called "Worlds of Shange." In 2014, an issue of the Scholar & Feminist Online journal was dedicated to her work and impact. After helping the College acquire Shange's initial collection in 2016, Lucyle Hook Professor of English and Professor of Africana Studies Kim F. Hall created the course The Worlds of Ntozake Shange and Digital Storytelling to explore and celebrate her legacy. From 2020 to 2021, to coincide with Shange's first posthumous book, Dance We Do: A Poet Explores Black Dance, the lobby of the Milstein Center for Teaching and Learning housed the multimedia exhibition "STUFF," which featured excerpts from for colored girls... and archival materials from Shange's archives.
"Zaki wanted her collection to be an intellectual resource for the campus, as well as the psychological resource she needed as a student, and the archivists have truly realized that vision," said Hall. "This is a phenomenal expansion, and the Africana [Studies Department] is committed to continuing to do justice to the space her collection helped to create." 
It's special to touch the things that she touched and to be in contact with her artistic process, her drafts, work, and her life in this way.
Martha Tenney, Director of Archives and Special Collections
Even those who are already familiar with the archive can gain new insights. Kaya Alim '22 has worked in the Archives since she was a first-year, and alongside Martha Tenney, Director of Archives and Special Collections, she inventoried the new items in the collection. "Because this new accession has many letters between her, her family, and other artists, I really enjoyed witnessing the same relationships that appeared in the photographs [from the original collection] in written form," Alim said. 
To view the Ntozake Shange Papers, students and researchers can make an appointment by contacting the Barnard Archives and Special Collections at archives@barnard.edu or 212-854-4079. Researchers can also use the finding aid to learn more about what is in the collection. Said Tenney: "It's special to touch the things that she touched and to be in contact with her artistic process, her drafts, work, and her life in this way."
For colored girls will be at the Booth Theater, with previews beginning April 1 and opening night on April 20. It is the Broadway directorial debut of Tony nominee Camille A. Brown, who choreographed the choreopoem's 2019 Off-Broadway revival at The Public Theater. Barnard students and alumnae who are interested in attending can access discounted tickets with the exclusive code FCGDM22.