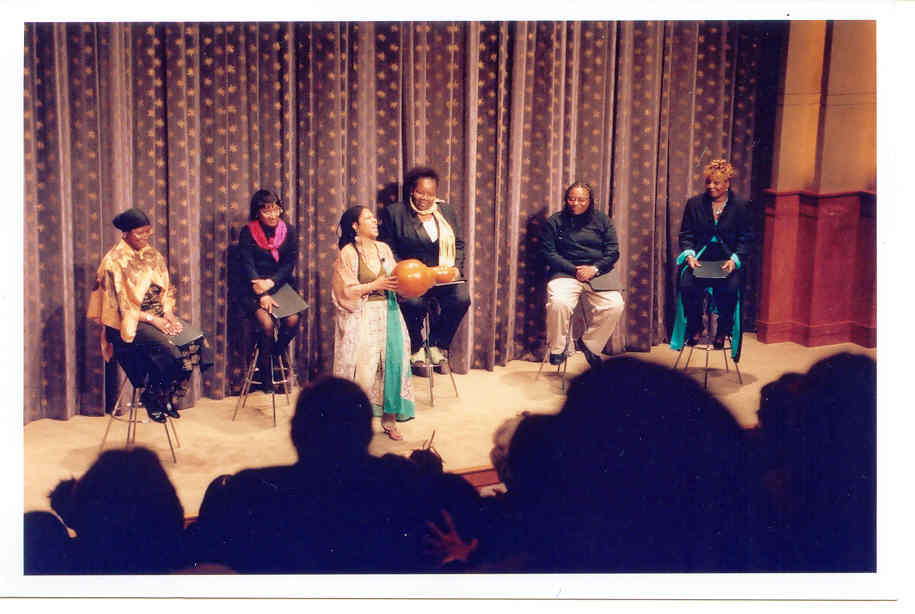 A conversation with Anisah Sabur-Mumin, Andrea Williams, and Rhea Mallett, moderated by Obden Mondésir
Co-sponsors: Barnard Center for Research on Women (BCRW)
"Oral history can hold the process of pushing memory, language and ideology to bring into articulation of the narrator and their community." - Ronald Grele, "What is a 'Good' Interview?" 
The Coalition for Women Prisoners was founded in 1994 to support women impacted by the criminal legal system in New York State. The Coalition was coordinated by the Women in Prison Project of the Correctional Association, and carried out legislative and policy advocacy, public education, and community organizing work. Members included formerly incarcerated women and men, social service providers, academics, attorneys, city and state agency staff, non-profit organizations, faith and community leaders, and community activists. The Coalition had three Committees: Conditions of Confinement and Re-entry, Incarcerated Mothers, and Violence Against Women. In 2022, the organization donated its papers to the Barnard Archives and Special Collections. Over the last year, Obden Mondésir (Associate Director of the Barnard Archives and Special Collections) has been working with the collection and creating an oral history component with interviews from former members. 
Former members Rhea Mallett (former Founding Director of the Coalition for Women Prisoners), Andrea Williams (former Director of the Coalition for Women Prisoners), and Anisah Sabur Mumin (former Coordinator of the Coalition for Women Prisoners) will join in conversation with Obden Mondésir to discuss organizing, advocacy, oral history, the role of archives. What do the archives teach us about the past, and how can we engage the archives as materials in the present? How might archivists and activists address issues of preservation, scale, and use? 
Accessibility
Live transcription and ASL interpretation will be provided. Please email any additional access needs to skreitzb@barnard.edu.
This event is free and open to all. RSVP is preferred.
The event will stream on BCRW's YouTube Channel. RSVP to receive a link to the livestream closer to the date of the event.