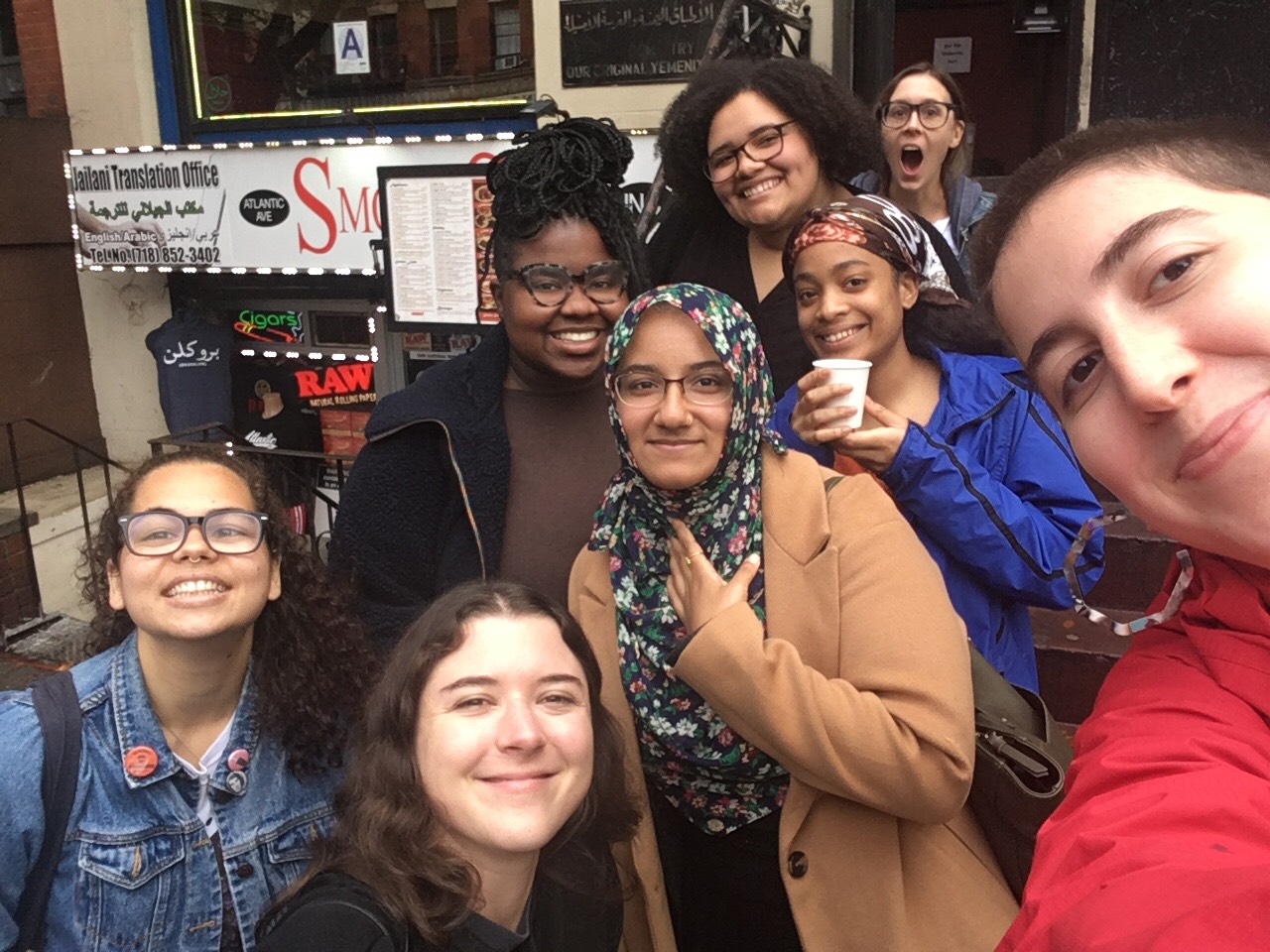 How long have you been working in the Archives?
I've worked here since the summer of 2018, for a total of two summers and two semesters. My first summer started in LeFrak, and I got to see and participate in the process of moving the library and archival collections into the (then) brand new-Milstein!
What does a day in the life of a Student Archives Assistant look like?
We have a variety of tasks and responsibilities, and it all depends on what's most pressing at the moment. Normal tasks include responding to reference requests from researchers, who range from scholars and novelists, to the family members of alums, to college staff. For a reference request we might be able to do a quick search on our digital collections or look through some yearbooks in our reading room, or we may need to head downstairs to the stacks to pull boxes from any of our physical collections (a search through our finding aids helps us decide which collections will be most helpful). Another job might be accessioning and processing materials to either add to existing collections or to create new ones. We also do special projects. These could be anything from transcribing tapes, to archiving websites, writing blog posts and tweets for the Archives social media, planning events, or decorating the reading room! 
Do you have a favorite project you've done at the Archives?
One of my favorite special projects was working with the Ntozake Shange collection to help create a bibliography of all her written (published and unpublished) work. I've also enjoyed working with the BCRW collections and reading about past Scholar and Feminist conferences.
What's your favorite part of working at the Archives?
THE PEOPLE! All the other student-workers, Martha, and everyone else who works in and around the office create such a fun and empathetic work environment. We get to delve into Barnard's past and present in all its complex and problematic manifestations, but do so while listening to music, making tea, and laughing and learning together. 
What's an example of something you've found in the digital collections?
Barnard used to have posture classes, and there are some funny photos in the digital collections of posture classes and posture "dos" and "don't's." I actually used inspiration from some of these for a dance that I choreographed in class this semester.